Brad K. Naquin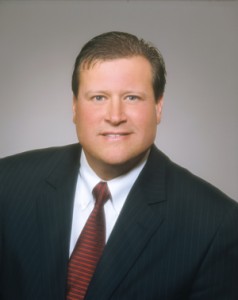 Brad K. Naquin was born and raised in Thibodaux, Louisiana. He was educated at E.D. White High School and graduated from Nicholls State University. He completed his Law studies at Southern University Law Center. He was admitted to practice law in 1997. For the past 16 years, Brad has been appointed by the Mayor of Thibodaux to serve as City Prosecutor for the City Court of Thibodaux, a position he currently holds.
As a member of the Naquin Law Firm, in addition to representing clients that have been injured in accidents, he also is engaged in criminal cases in the District Courts of Louisiana. Brad has years of experience in criminal law. He takes pride in making sure that his client's rights are protected and that they receive a vigorous defense. It is important that you have someone on your side that can give you proper legal advice; someone who understands the law and the facts of your case and how they apply to you.
Please call or visit Brad Naquin for a free consultation. He will definitely look out for your best interest.
Call or visit for a free consultation.
bradnaquin@bellsouth.net
985-447-9554