Walter "Butch" Naquin, Jr.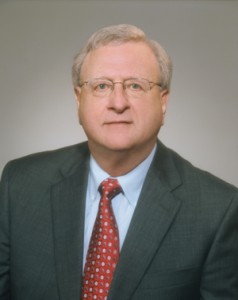 Walter "Butch" Naquin, Jr. was born in Thibodaux. He was educated at Thibodaux High School and Nicholls State University. He graduated from Louisiana State University Law School and was admitted to practice law in Louisiana in 1969.
Mr. Naquin is a member in good standing in the following:
Louisiana State District Courts
Court of Appeals for the State of Louisiana
Louisiana Supreme Court
Eastern District of Louisiana Federal Court
The United States Supreme Court
In 1972, he joined the Lafourche Parish District Attorney's Office. He served almost 19 years as First Assistant District Attorney. He was twice elected District Attorney, a position he held for 12 years. Throughout the years, he has argued cases before District Courts, Appellate Courts, and the Louisiana Supreme Court. He has also filed written briefs with the United States Supreme Court. During his 31 years of public service he was honored to serve as President of the District Attorneys Association for the State of Louisiana.
In 2002, Mr. Naquin and his son, Brad Naquin, began a new chapter in their legal careers with the formation of The Naquin Law Firm, engaged in the private practice of law. Butch has been primarily focused on representing clients who have been injured in accidents caused by someone else's negligence. He is an experienced, dedicated, and compassionate attorney.
Call or visit for a free consultation.
butchnaquin@bellsouth.net
985-447-9554